From the beloved artist-seeker behind The Wild Unknown comes the bestselling Animal Spirit tarot deck and guidebook—now in a compact, pocket-sized format.
Hand drawn in the same dramatic, emotionally evocative style of The Wild Unknown Tarot, The Wild Unknown Pocket Animal Spirit Deck features 63 gorgeous cards, packaged in a perfectly portable keepsake tin. Divided into five suits structured by the five yogic elements that make up all living things — Earth, Water, Fire, Air and Ether, you'll find creatures that roam the field and forest, swim in the oceans and rivers, inhabit deserts and grasslands and soar through the sky.
The Ether suit holds the seven spirit cards, and represent the seven chakras of the subtle body. The powerful animal archetypes from realms both natural and mystical of The Animal Spirit Pocket Tarot offer insight into relationships, personalities, behaviors and tendencies and can be used alone or alongside The Wild Unknown Tarot to add an additional layer of depth to readings.

From the Peacock who symbolizes inner beauty and reminds us to practice self-acceptance to the playful Dolphin who indicates a profound blessing is headed our way, each animal has been carefully selected for its symbolic potency and the lesson at the core of its nature. The 200-page hand-lettered, fully illustrated guidebook offers grounded, easy to understand explanations of the cards and a detailed look at the many spreads, practices and concepts that power the Animal Spirit deck, as well as deep insight into how each animal helps illuminate our contradictions, our complex natures, and the endless mystery of who we are. A powerful tool for self-exploration, The Wild Unknown Pocket Animal Spirit Deck is the highly anticipated next chapter for fans of The Wild Unknown Tarot Deck and Guidebook who want deepen their practice and keep the beautiful mystery of the animal kingdom at their fingertips. A work of art packaged in a highly designed keepsake tin to treasure for a lifetime, The Wild Unknown Pocket Animal Spirit Deck celebrates the hidden wisdom of the creatures that inhabit our world and beyond, and reveals how we are all connected in the complex and wondrous web of life.
More Details

Dimensions:

Details:

How to Use:
Packaging + End of Life

Packaging:

End of Life:

*We ship with recycled/reused and plastic-free materials!
Regular price
Sale price
$39.99
Unit price
per
Sale
Sold out
View full details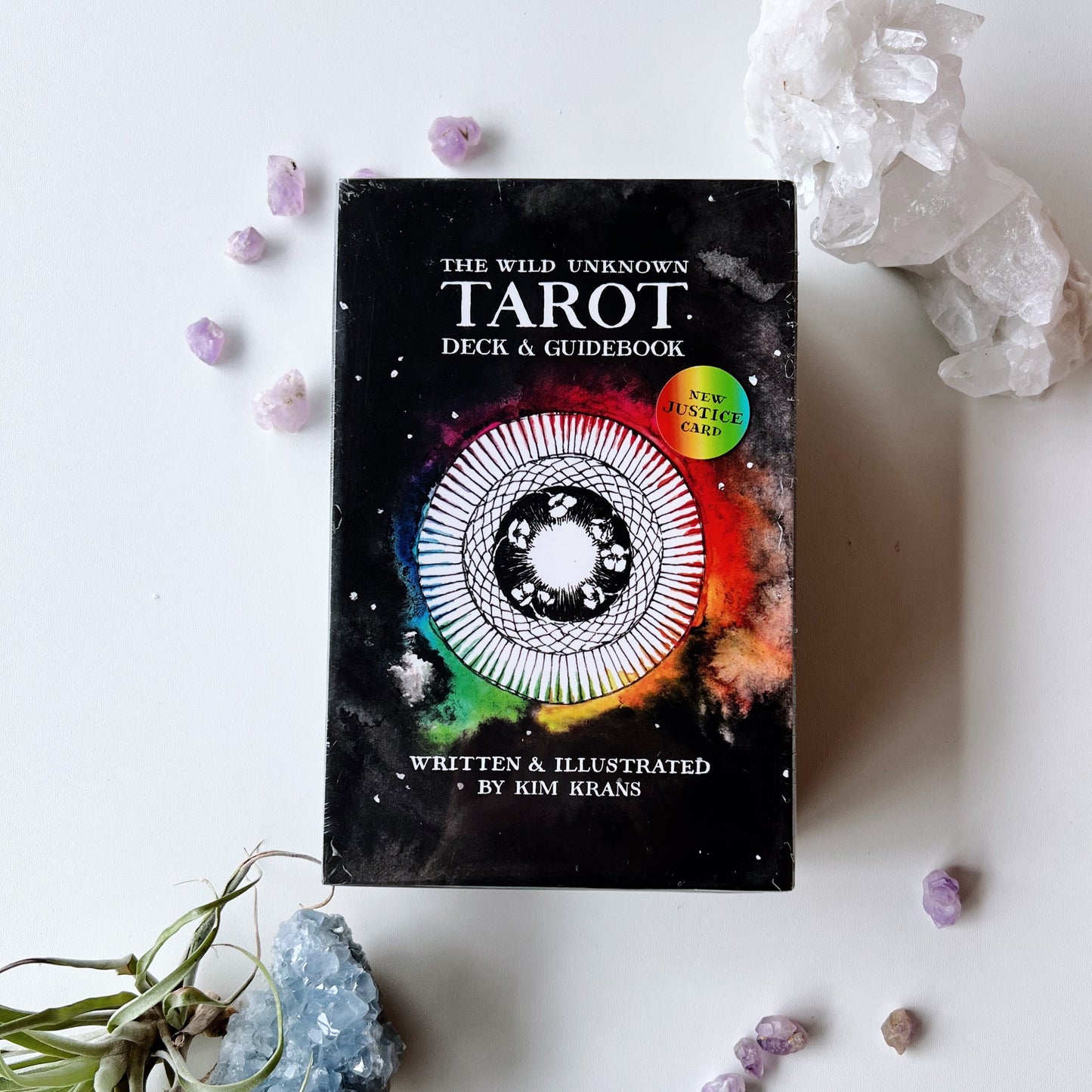 Shipping

Our shipping policy is simple:

We use USPS to ship anywhere in the United States (sorry, no international shipping at this time)
We offer a flat rate of $3.75 to ship any order under $75, regardless of weight or distance.
Orders over $75 ship free!
We usually ship packages in 1-3 business days after they are ordered.

Returns

Our returns policy is also simple:

we are happy to offer store credit or exchanges if your purchase isn't quite right for any reason - simply email hello@freehandmarket.com!
If your order arrives damaged, send us a picture to hello@freehandmarket.com, and we'll get you a refund!

Rewards

We love to love you. You earn a point for every dollar that you spend with us, and those points add up to discounts.

100 points = free shipping
200 points = 10% off
300 points = 15% off
400 points = 20% off

It's all tracked with your email address in store or online, so just be sure to use the same email whenever you shop with us -- you can login and see or use your points here!